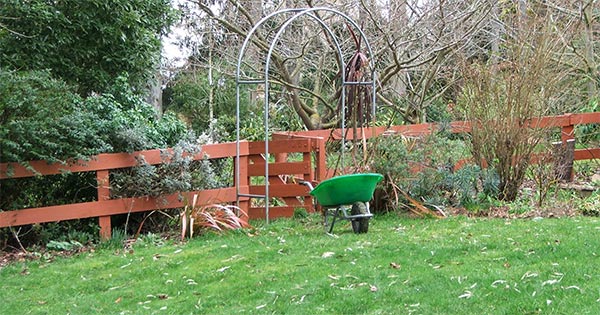 Fall is in the air and the temperatures are starting to dip below the 80 degree mark. That just means one thing, YARDWORK! There is so much to be done in your yard during the fall, raking leaves is just the beginning.
Before the leaves start dropping you might want to walk around your yard and mark the low limbs so that you will know which ones to cut back after the leaves have fallen.
You need to clean up all the dead limbs and brush. Now is the perfect time to trim back any of the branches that are hanging too low (like the one that smacks you in the head every time you mow your lawn) and prune your ornamental trees and bushes.
This is also a good time to power wash your house, and wash your windows and screens too. And don't forget to clean out your gutters!
Don't forget that with all the bare trees and cut back flowerbeds, you will need to dress up your yard with other decorations; a fall wreath or flag, some mums and a few bales of hay and even your Halloween decorations can change your bare yard into the envy of the neighborhood!
If you live in a rental property, you will want to tidy up the yard too, and since you cannot make any permanent changes, you can invest in standing planter boxes and plant mums inside, and you can take them with you when you move too.
Exit Independence Realty is located in Jacksonville North Carolina and services the towns of Jacksonville, Hubert, Richlands, Holly Ridge, Maple Hill, Snead Ferry, Swansboro, and all of Onslow County. Camp Lejeune and our military families are our neighbors and we take care of them, call us with all of your real estate needs 910 347-6886.