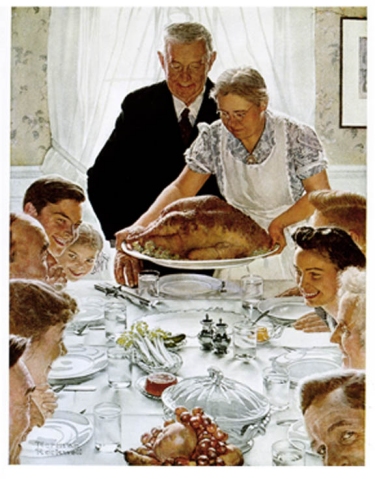 Like most families, the folks at Exit Independence have favorite family traditions, whether it is a treasured family recipe or a special ornament that tops the tree.
Here are a few favorites from our office:
Ellen Hough's favorite recipe is for
Broccoli Cornbread
1 pkg. frozen chopped broccoli, thawed & drained
1 Cup chopped onion
16 oz. cottage cheese
1 Box Jiffy cornbread mix
4 Eggs, slightly beaten
1 stick butter, melted
Shredded cheddar cheese
Seasoning; use whatever you like-i.e. garlic powder, Mrs. Dash, etc.
Mix all together except cheddar cheese. Pour in 9 x 13 pan. Top with cheddar cheese. Bake at 350 for about 30 minutes or until light brown.
Christina Asbury's favorite recipe is:
Peanut Butter Bon Bons
1 1/2 Cups creamy peanut butter
3/4 Cup margarine or butter (softened)
1 TBSP Vanilla extract
1/2 TSP Salt
1 (14 OUNCE) Can sweetened condensed milk NOT evaporated milk
2 Lbs Confectioners' sugar
1 (24 OUNCE) Chocolate or vanilla candy coating melted and held over hot water in large mixing bowl, beat peanut butter, margarine, vanilla and salt until fluffy: gradually beat the condensed milk then add the confectioners' sugar slowly until smooth, shape into 1 inch balls, placing on baking sheet, chill until firm. With toothpick, or wooden picks, dip each into the candy coating, let excess candy coating drip off. Place on wax paper-lined baking sheet to harden. Let stand or shill until firm. Store at room temperature or refrigerate. Freezes well.
Tips: Always use dry utensils (moisture causes coating to harden)
Do Not Add Liquid (water, milk margarine or butter when melting or to soften)
If coating becomes too thick, add solid vegetable shortening, 1 tbsp at a time, while heating stir until smooth.
Each cube - 2oz
Alexis Pierson's favorite holiday tradition is opening one stocking stuffer present on Christmas Eve.
Tim Abbey's favorite recipe is:
Five-Onion Soup Recipe

1 tablespoon olive oil
1 1/4 pounds Spanish onions (about 2 large), thinly sliced
1 large red onion, thinly sliced
1 small leek, halved, thinly sliced, and well rinsed
3 to 4 shallots, thinly sliced
1/2 cup minced garlic (about 20 cloves)
5 tablespoons dry sherry
1/4 cup Madeira wine
1 1/2 teaspoons beef base
1 1/2 teaspoons chicken base
1 teaspoon fresh thyme leaves
3/4 teaspoon herbs de Provence
1 small bay leaf
1 3/4 quarts (7 cups) reconstituted store-bought demi-glace, or beef broth
1 teaspoon salt
1/2 teaspoon freshly ground white pepper Croutons (See recipe below)
1 1/4 pounds Swiss or Jarlsberg cheese, grates or shredded Chopped fresh flat-leaf parsley, for serving

In a deep stockpot, heat the olive oil over medium-low heat. Add both types of onions, the leeks, shallots, and garlic and cook very slowly, loosely covered, for 30 to 35 minutes or until the onions release their juices, are very soft and syrupy, and are lightly browned.
Add the sherry, Madeira, beef and chicken base, thyme, herbs de Provence, and bay leaf. Raise the heat to medium and bring to a simmer. Simmer 4 to 5 minutes to cook off the alcohol.
Stir in the demi-glace and bring to a boil. Lower the heat and simmer, partially covered, for about 20 minutes.
Preheat the broiler.
Remove the bay leaf, adjust the seasoning with salt and pepper, and ladle the soup into 10 broiler-safe soup crocks. Lay 2 croutons on top of each bowl of soup and sprinkle the cheese over the croutons. The cheese should cover both the crouton and the soup.
Working in batches, broil the soup crocks 2 to 3 inches from the heat source for about 2 minutes, or until the cheese browns and the soup bubbles around the sides. Use heavy oven mitts to handle the crocks and take great care removing the crocks from the broiler. Garnish each bowl with parsley and serve soup immediately.
He also enjoys Mulled Wine.
Aileen Green's favorite tradition is to buy everyone an ornament each year, and that person must hang all of their ornaments from the past years on the tree themselves.
Whatever recipes and traditions that you pass down in your family, we at Exit Independence hope that your holidays are special and joyful and that your treasured traditions are carried on for generations.
EXIT Independence Realty is a full service real estate agency servicing listings and assisting buyers in the Camp Lejeune area, including Jacksonville NC, Richlands NC, Sneads Ferry NC, Swansboro NC, and surrounding Onslow County areas. Put us to work for you by letting our knowledge and commitment do the talking. Call us today at (910) 347-6886!