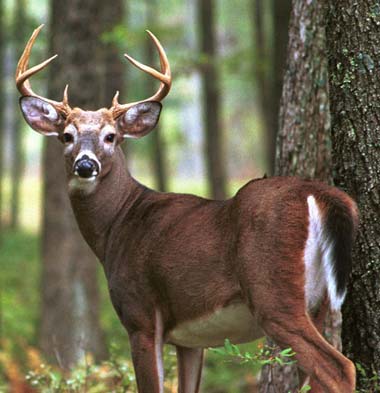 Deer Hunting is a big part of the upbringing in Onslow County. The season starts off with Bow season September 8th – 28th, Muzzleloader season September 29th – October 12th and Gun season October 13th – January 1st.
I guess it's all part of the way of life if you grow up in the country. You learn about how to plant a fertile vegetable garden, how to tell a poisonous snake from a grass snake and how to hunt a deer all by the time you're a teen.
To a new comer in the area it may all seem rather barbaric to hunt. But if you come from generations of hunters, you couldn't imagine your deep freezer without some sort of game in there.
Either way, deer season in Onslow County is a very big deal. It's not uncommon for hunters (male and female) to get up before the sun to get in a few hours before work or even take vacation days so that they can spend all day in a deer stand.
Many of them spend hundreds of dollars each year to get a new compound bow or firearm. And then there are the deer stands, blinds, targets, camouflage and hunting license, that you need just to get started.
And there is the debate on running dogs or not. In which case you do use dogs, you would also have to factor in the care for your dogs.
To the diehard deer hunter, cleaning and processing the meat is second nature as well as knowing the perfect taxidermist to have the antlers or head mounted. After all, what man cave would be complete without its trophies?
If you are an avid deer hunter or this is your first hunting season, you can go to www.ncwildlife.org for more information on regulations and seasons.
Exit Independence Realty is located in Jacksonville North Carolina and services the towns of Jacksonville, Hubert, Richlands, Holly Ridge, Maple Hill, Snead Ferry, Swansboro, and all of Onslow County. Camp Lejeune and our military families are our neighbors and we take care of them, call us with all of your real estate needs 910 347-6886.