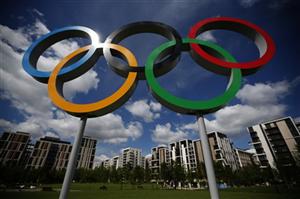 If you haven't been watching the news then you would be unaware that the 2012 Summer Olympics starts on July 27thand ends August 12th or that it is in London this year. If you have been watching the news then you couldn't have missed it.
Whether you are a fan or not, everyone will be talking about the events of the day before, therefore you will need to keep up with the latest scores and athletes so that you have something to contribute at the water cooler every morning.
Where to start? How about the events and schedulesof the summer games? Who are this summer's top names to remember out of the 10,500 athletes? What countriesare participating? Out of the 26 sports, which ones do you think the US will win the gold? And what US athleteswill become household names at the end of the competitions?
Who's names will go down in the history books with names like: Mark Spitz who won 7 gold medals at the 1972 games, Greg Louganis who is regarded as one of the greatest divers of all time, Cassius Clay (aka Muhammad Ali) who won the gold in the light Heavyweight event in 1960, Dorothy Hamill who was a US figure skating champion from 1974 -1976. Nadia Comaneci who in 1976 she became the first female gymnast to be awarded a perfect score of 10,Mary Lou Retton who was the first female gymnast outside of Eastern Europe to win the Olympic all-around title,Michael Phelps who has won 16 Olympic medals,or who can forget Bruce Jenner who won the gold medal for the decathlon in 1976?!
If you can watch all the games and remember all the names you will be an expert, but even if you only catch the highlights on the evening news or your favorite web browser each morning, you will be in the game!
Exit Independence Realty is located in Jacksonville North Carolina and services the towns of Jacksonville, Hubert, Richlands, Holly Ridge, Maple Hill, Snead Ferry, Swansboro, and all of Onslow County. Camp Lejeune and our military families are our neighbors and we take care of them, call us with all of your real estate needs 910 347-6886.