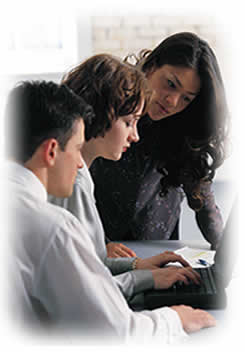 Ellen Hough, the Broker in Charge, at Exit Independence Realty, in Jacksonville NC writes:
Communication is key in our business. As REALTORS we are supposed to be able to convey our client's wants/needs to the other parties we are involved with whether it be a buyer or seller or fellow REALTORS, etc. Communication is what we do. That being said you, as a licensed agent, need to be speaking to your Broker in Charge on a regular basis at least once a week and more often as your business requires. If you ever have any questions or concerns, when you are writing an offer, negotiating a deal, or repairs, talking through the details can be very beneficial to everyone. Every July there are changes to the forms that we use in our daily business. Each Broker in Charge needs to make sure that their agents understand the changes that are made to forms and how to properly use them. For the REALTORS that don't worry about doing their annual CE and mandatory update until the "11th hour"I say "shame on you!" You should go to the first available training once those changes are made and you should make sure you understand those changes. Be on top of the changes that have been implemented instead of just floundering your way through it.
You need to treat your profession with some importance and pride. Strive to be the best REALTOR you can possibly be! Be proactive with your education and go above and beyond the "required"education. You are being trusted to guide families through one of the largest purchases they will ever make, so treat them as though it was your family. Be responsive and honest! If you don't know the answer to a question, don't just spit out what you think they want to hear, actually make sure you are providing an accurate answer. Communication Is Key!!!!
Exit Independence Realty is located in Jacksonville North Carolina and services the towns of Jacksonville, Hubert, Richlands, Holly Ridge, Maple Hill, Snead Ferry, Swansboro, and all of Onslow County. Camp Lejeune and our military families are our neighbors and we take care of them, call us with all of your real estate needs 910 347-6886.