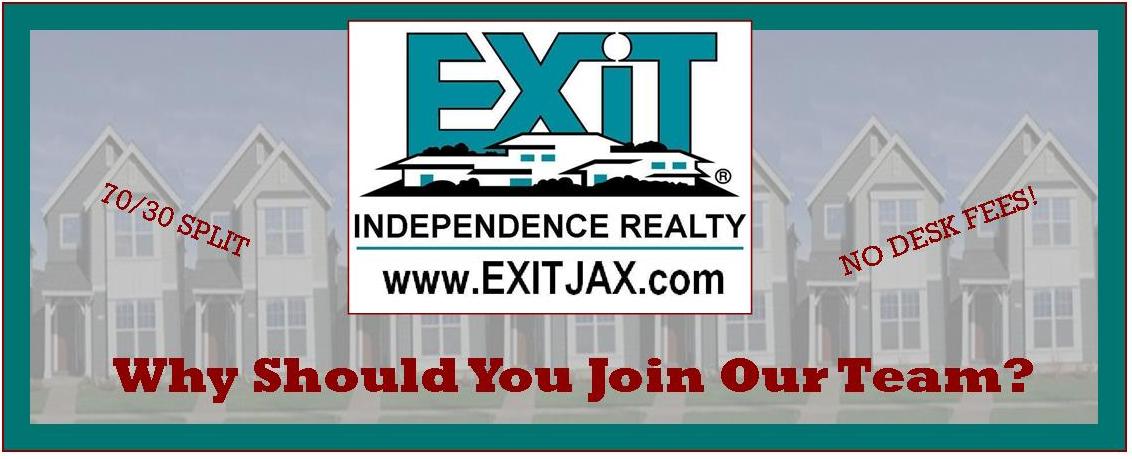 Are you tired of being the little fish in the big pond, or floundering in your Real Estate career? With Exit Independence Realty, everyone is a big fish. And our success is based on your success, so we want to give you all the tools and guidance that you need to make the most of your talents.
Our agents pride themselves on working hard as well as working together.
Our broker in charge has several years of experience as a thriving Real Estate agent as well as years of knowledge that she openly shares to steer other agents into their own flourishing careers.
Our office is located on one of the busiest boulevards in the city, with high visibility, and easy access parking so that your clients can find you effortlessly.
Exit Realty as a company, is on a mission to build the largest and most successful real estate organization in North America. And they are doing so by taking the concept of residuals used in both the insurance business and music industry and introducing it to the real estate industry, creating profitability and financial returns unheard of in the past.
For more information go to "Take 10 with Exit Realty" "4 Minute Million" or contact us for a confidential interaction that may affect your life in the real estate world as you know it!