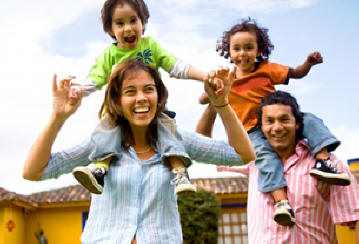 Okay with the first week of summer vacation for Onslow County underway are you asking yourselves "What can I do with my children today?" Or maybe you have family coming and you want to keep them entertained.
Well Coastal Carolina has a variety of things you can do.
There's the Onslow County Museum in Richlands, and the Birthplace of Pepsi museum in New Bern.
B.O.L.D in Jacksonville has the Riverwalk Festival scheduled for September 22-23. As well as "Movies in the Park" planned for July 13th, August 10thSeptember 10thand October 12th. This event is FREE to the public you just need to bring your lawn chairs!
The New River Foundation has a number of events planned for the nature lovers. Sturgeon City has a summer program for ages 6-18 as well as other scheduled events listed on their calendar. The Penguin Plunge is open at the Aquarium at Pine Knoll Shores, and the sharks are coming to the Fort Fisher Aquarium both are sure to be big hits!
If you want something to do on your way to the Topsail Island beaches, there's the Sea Turtle Hospital where you can visit the sick and injured sea turtles as they rehabilitate.
Coastal Carolina has more than a few great beaches including, Emerald Isle, Topsail Beach, Wrightsville Beach and Onslow Beach which is on base.
Speaking of water fun, Wilmington has Jungle Rapids, a water park that is fun for the whole family!
And if you are looking in Wilmington there is also the Children's Museum, the USS North Carolina and the horse drawn tours, where the driver narrates your tour along the riverfront and mansions of historic Wilmington!
And of course there is Mike's Farm, where you can get a great meal, buy tasty pastries in the bakery AND visit the petting zoo! There is also the Linwood Park Zoo which is fun as well!
If you are interested in the history of the Camp Lejeune Marine Base, you can take your family on a self guided tour.
Be sure to mark your calendars for National Night Out which is August 7th.
Not sure where to start? How about at the 9thAnnual Blueberry Festival in Burgaw, on June 16th? Or if you want something more on the adult side, New Bern is having their 3rdAnnual Brew Bern Beer Fest on June 23rd!
You see there is an abundance of fun family friendly things you can do in and around Onslow County this summer!
Exit Independence Realty is located in Jacksonville North Carolina and services the towns of Jacksonville, Hubert, Richlands, Holly Ridge, Maple Hill, Snead Ferry, Swansboro, and all of Onslow County. Camp Lejeune and our military families are our neighbors and we take care of them, call us with all of your real estate needs 910 347-6886.