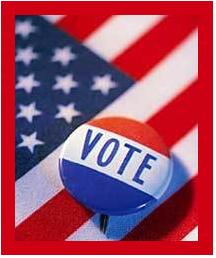 Election Day is Tuesday, November 6th ! It's time to get our red white and blue on and cast our ballots!
We at Exit Independence Realty encourage you to do some research, pay attention, and vote for whomever YOU FEEL is the better candidate.
Don't just vote for the guy your friend told you to vote for, weigh what is important to your family and country, and vote for the man that you feel can accomplish that goal.
If you are undecided on who should get your vote WRAL has a website that lists our local candidates and gives their answers to some of the important questions.
For more information on how, when and where to vote in Onslow County go to http://www.onslowcountync.gov/Elections/
Exit Independence Realty is located in Jacksonville North Carolina and services the towns of Jacksonville, Hubert, Richlands, Holly Ridge, Maple Hill, Snead Ferry, Swansboro, and all of Onslow County. Camp Lejeune and our military families are our neighbors and we take care of them, call us with all of your real estate needs 910 347-6886.